England T20 & ODI Tour 2020
England T20 & ODI Tour 2020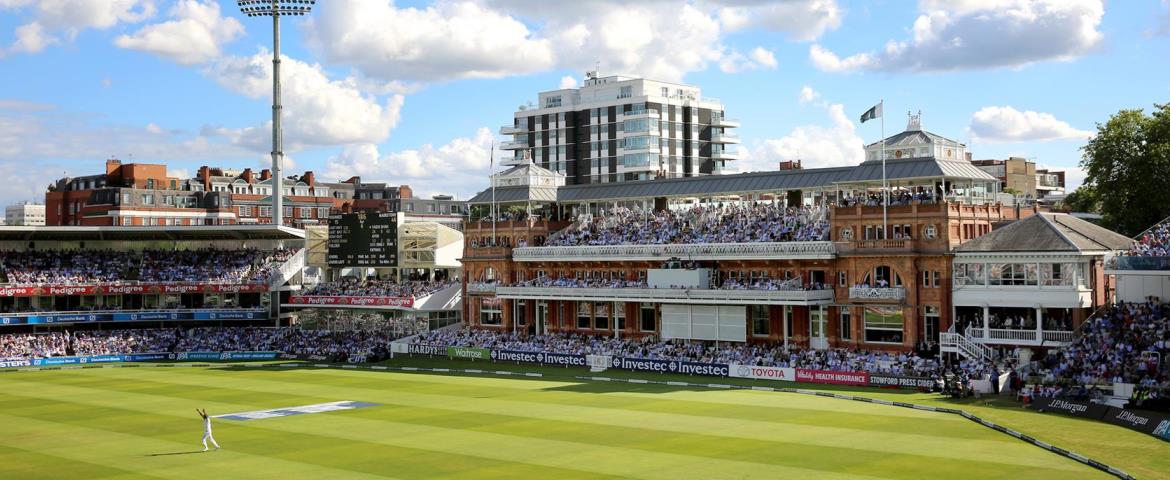 Overview
On sale now!
Australia make their much anticipated return to England in July 2020 for an action packed two-week tour comprising a 3-match T20 series followed by a 3-match ODI series.

Venues for the series are some of cricket's finest & most picturesque and take in an incredible array of culture, landscapes & sightseeing along the way. So why not do yourself a favour and join AST together with Merv Hughes for an unforgettable UK touring experience!


Match Schedule - 2020 Qantas Tour of UK
1st T20: July 3 @ Riverside Ground, Durham
2nd T20: July 5 @ Old Trafford, Manchester
3rd T20: July 7 @ Headingley, Leeds

1st ODI (D/N): July 11 @ Lord's, London
2nd ODI (D/N): July 14 @ Rose Bowl, Southampton
3rd ODI (D/N): July 16 @ County Ground, Bristol


AST Tour Options
Our full tour incorporates all 6 matches across the full 15 nights of the two series, with some incredible sightseeing and quintessentially English cultural experiences between and within each destination.

For those with a little less time available, we also offer the opportunity to enjoy a shorter tour so you can still enjoy several of these fantastic cricketing destinations.

All tours include the 1st ODI at Lord's.
Inclusions
List based on Tour A (2-17 July)

AUS V ENGLAND MATCHES:

T20 - Riverside Durham
T20 - Old Trafford
T20 - Headingley
ODI - Lord's
ODI - Rose Bowl
ODI - Bristol

ACCOMMODATION:

- 2 nights Durham
- 3 nights Manchester
- 1 night Leeds
- 2 nights Stratford Upon Avon (Shakespeare country)
- 3 nights London
- 2 nights Southampton
- 2 nights Bristol

TRANSFERS:

- Private match day transfers
- Private transfers between all host cities
- Private transfers for all touring & sightseeing

AST TOUR REP & HOST:

- Services of celebrity host Merv Hughes (12 days)
- Services of AST Tour Rep for full duration (16 days)

SIGHTSEEING:

- Durham, Manchester, Derbeyshire, Peak District, Stratford Upon Avon / Shakespeare Country, London, Bath, Bristol & more!

MERCHANDISE:

- AST supporters cap
- AST tour polo shirt


Itinerary
Tour A: 2-17 July
Tour B: 4-15 July
Tour C: 4-12 July
Tour D: 10-17 July

Thu 2 July: Welcome Evening in Durham
Overnight - Durham

Fri 3 July: Durham sightseeing
AUS v ENG T20 @ Riverside (6:30pm)
Overnight - Durham

Sat 4 July: Transfer Durham to Manchester
[Tours B & C start this afternoon in Manchester]
Overnight - Manchester

Sun 5 July: Manchester sightseeing
AUS v ENG T20 @ Old Trafford (5pm)
Overnight - Manchester

Mon 6 July: Manchester sightseeing
Overnight - Manchester

Tue 7 July: Transfer Manchester to Leeds
AUS v ENG T20 @ Headingley 6:30pm
Overnight - Leeds

Wed 8 July: Derbyshire & Peak District sightseeing
Overnight - Stratford Upon Avon

Thu 9 July: Stratford Upon Avon sightseeing
Overnight - Stratford Upon Avon

Fri 10 July: Transfer to London
[Tour D start this afternoon in London]
Overnight - London

Sat 11 July: London sightseeing
AUS v ENG ODI @ Lord's (1pm)
Overnight - London

Sun 12 July: London sightseeing
[Tour C ends this morning in London]
Overnight - London

Mon 13 July: Transfer London to Southampton
Overnight - Southampton

Tue 14 July: AUS v ENG ODI @ Rose Bowl (1pm)
Overnight - Southampton

Wed 15 July: Transfer Southampton to Bristol
[Tour B ends this morning in Southampton]
Overnight - Bristol

Thu 16 July: AUS v ENG ODI @ County Ground Bristol (1pm)
Tour Farewell Evening in Bristol
Overnight - Bristol

Fri 17 July: Transfer Bristol to London
Tour ends upon disembarking in London

---